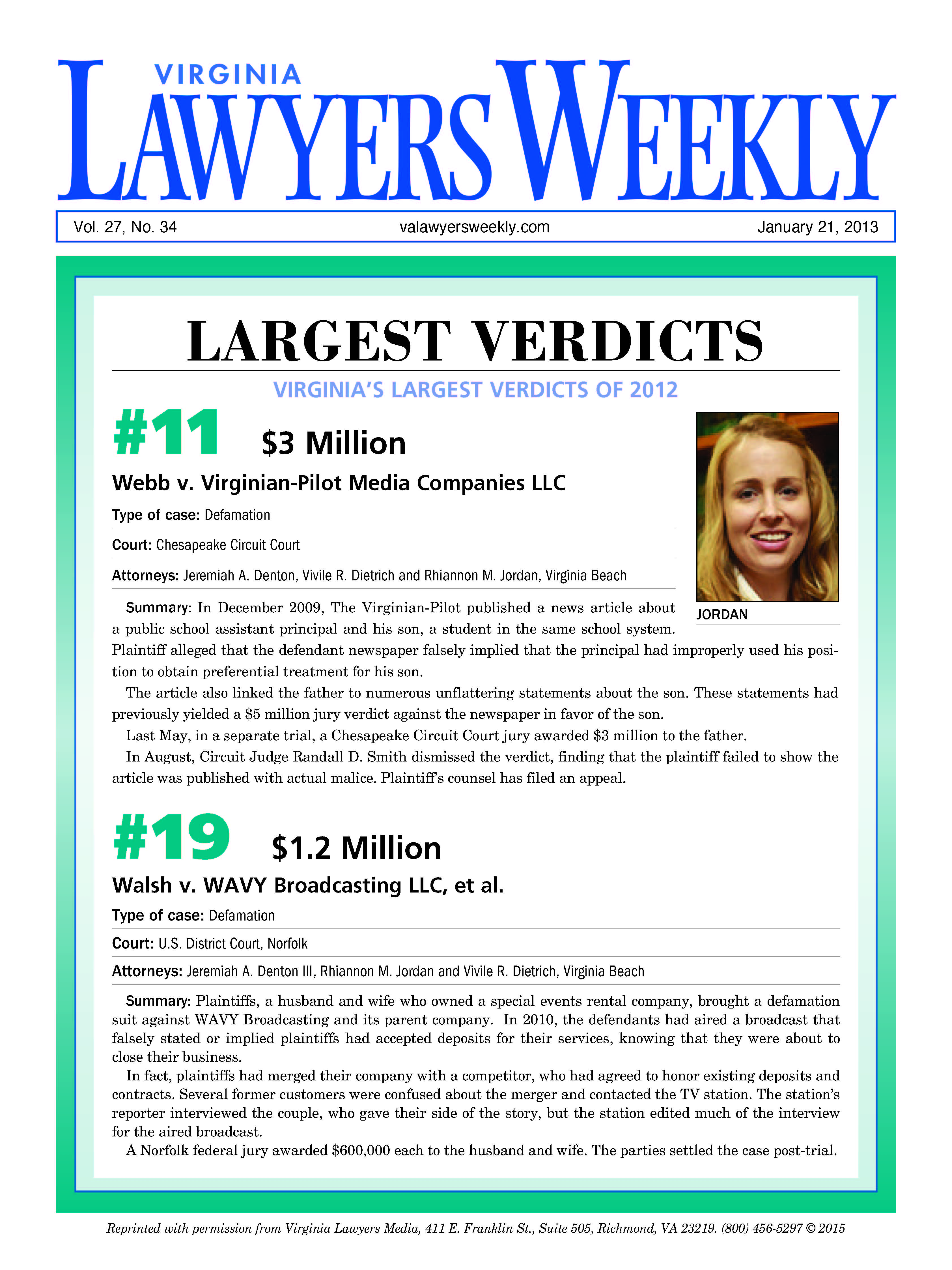 Webb v. Virginian-Pilot Media Companies LLC – Defamation
Chesapeake Circuit Court
Attorneys: Jeremiah A. Denton, Vivile R. Dietrich and Rhiannon M. Jordan, Virginia Beach
Summary: In December 2009, The Virginian-Pilot published a news article about a public school assistant principal and his son, a student in the same school system. Plaintiff alleged that the defendant newspaper falsely implied that the principal had improperly used his position to obtain preferential treatment for his son.
The article also linked the father to numerous unflattering statements about the son. These statements had previously yielded a $5 million jury verdict against the newspaper in favor of the son.
Last May, in a separate trial, a Chesapeake Circuit Court jury awarded $3 million to the father.
In August, Circuit Judge Randall D. Smith dismissed the verdict, finding that the plaintiff failed to show the article was published with actual malice. Plaintiff's counsel has filed an appeal.