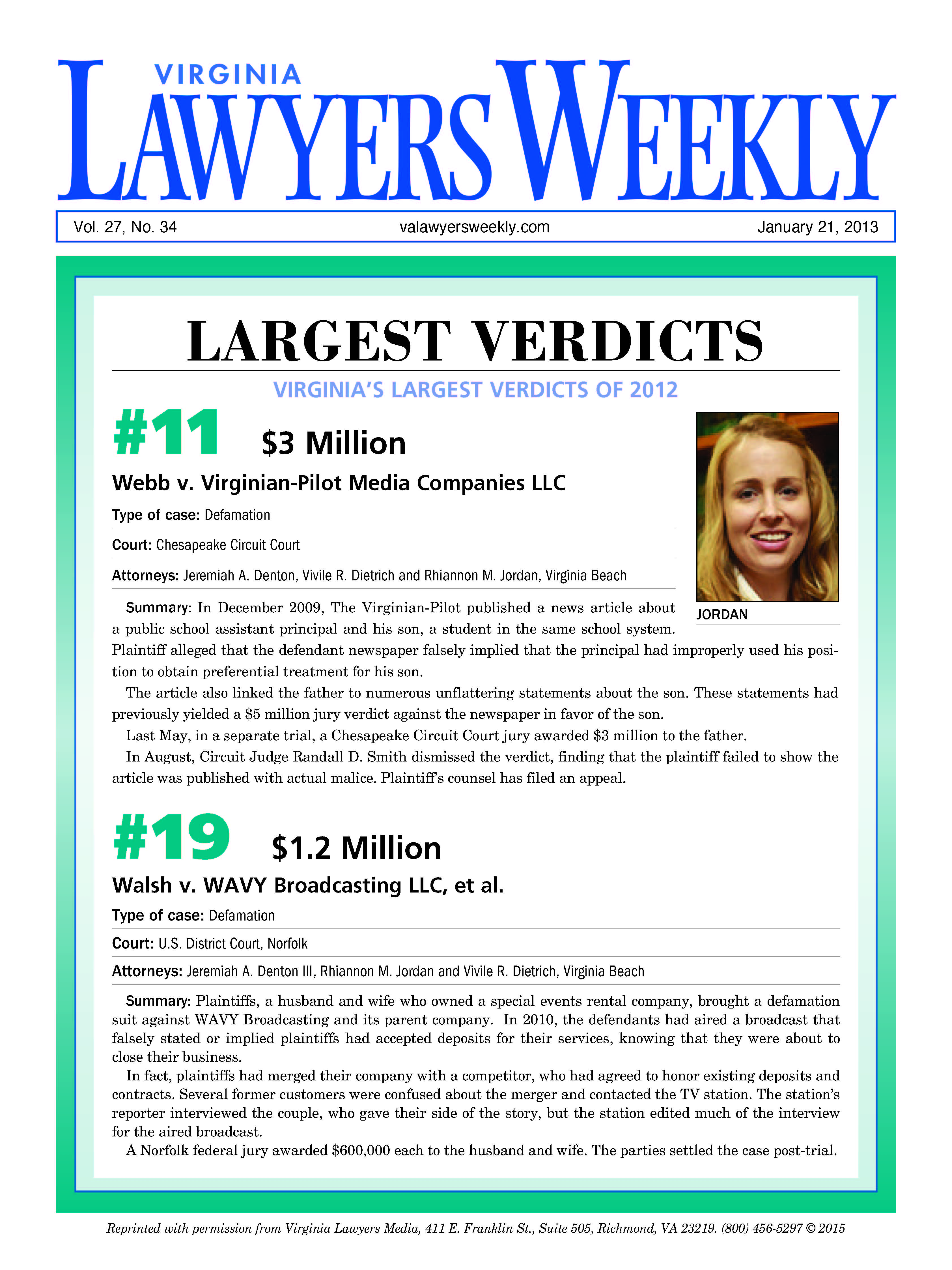 Walsh v. WAVY Broadcasting LLC, et al. – Defamation
U.S. District Court, Norfolk
Attorneys: Jeremiah A. Denton III, Rhiannon M. Jordan and Vivile R. Dietrich, Virginia Beach
Summary: Plaintiffs, a husband and wife who owned a special events rental company, brought a defamation suit against WAVY Broadcasting and its parent company. In 2010, the defendants had aired a broadcast that falsely stated or implied plaintiffs had accepted deposits for their services, knowing that they were about to close their business.
In fact, plaintiffs had merged their company with a competitor, who had agreed to honor existing deposits and contracts. Several former customers were confused about the merger and contacted the TV station. The station's reporter interviewed the couple, who gave their side of the story, but the station edited much of the interview for the aired broadcast.
A Norfolk federal jury awarded $600,000 each to the husband and wife. The parties settled the case post-trial.